Recent News
Completion of Trainings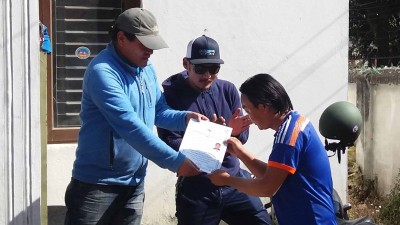 21 February, 2017
Nepal Mountaineering Instructors Association recently completed four of our Annual Training which are:
1) High Mountain Rescue Training (HMRT) from 28th  December 2016 to 15th  January 2017.
2) Introductory Rock Climbing Course from 9th  January to 15th January 2017.
3) Rock Climbing Course Level One from One from 19th January to 1st February 2017.
4) Basic Mountaing Rescue Training from 5th February To 11th February 2017.